Though I have every intention of making this blog about more than just food, it seems I am on a cooking roll right now, so I'm going with it.  I admit though, it kind of bums me out to think that, while I dressed like this for ComicCon last year:
If I keep up this cooking and eating pace, I'm probably going to have to go with one of these next year: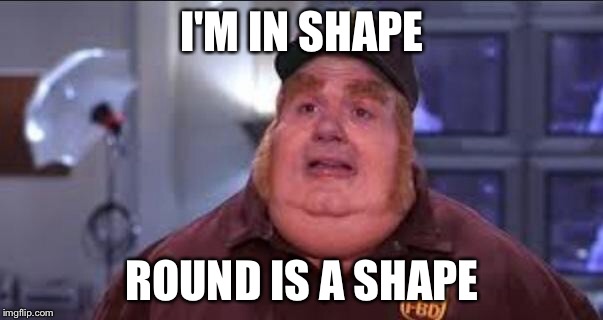 C'est la vie.  At least I'm keeping up my cardio and strength training (snicker, snicker).
So yesterday was the kind of day where I played in the kitchen all day.  I made some popcorn balls, tortilla chips and more fruit snacks and thought it was a pretty fine day…until I realized it was 5 pm and I hadn't pulled anything out for dinner.  We usually eat at 6 and so I sprang into action!  Ok, not really, but I did decided to make pizza, a favorite around these parts.
I'm not a huge fan of pepperoni.  It's not that I don't like it, but it can be so greasy and my post-menopausal digestive system seems to handle it very poorly.  I have had to try several different alternatives and this chicken, bacon and ranch is a favorite.  In fact, when we sat down to eat last night, the conversation with my newly picky eater went like this:
"How do you like your pizza, Andrew?"
"Great!  Thanks for getting Domino's, Mom!  This is their best chicken ranch I've ever had!"
"It's not delivery, I made it."
"No way!  I just can't believe that."
"Gee, thanks."
"No, I mean, if you're telling the truth, this is your best pizza ever!"
Then, when eating his third slice, "Did you not put jalapenos in it just for me?"
"There are jalapenos.  I just cut them up very small."
"Wow.  I just can't believe it."
So either I'm usually not up to par in the kitchen with this guy, or I have finally mastered hiding things in food.  Whatever the case, if Andrew can sing this pizza's praises, your picky guys will like it too.  I do this differently than most because of this new found picky phase, allowing me to hide the good stuff in the sauce under the cheese.
I'll post the crust separately.
Chicken, Bacon and Ranch Pizza
Ingredients
1 pizza crust, refrigerated tube or homemade
1-2 boneless, skinless chicken breasts, cut into small cubes
2-3 slices of bacon, cut into "bacon bits" size
3-4 TBSP onion, minced
1 small jalapeno, seeded and minced
1-2 TBSP garlic, minced
1 cup ranch dressing
1-2 cups mozzarella
Salt, pepper and Tony's to taste.
Directions
In a 12-14 inch skillet on medium high, fried the chopped bacon until crispy.  Remove from pan and drain, then set aside.
In the same skillet, using the bacon grease, roast the garlic until golden brown on medium high, stirring to prevent burning and sticking, about 3-5 minutes.
Add the onion and jalapeno and saute until the onion is clear, about 3-5 minutes, then add the chicken.  Cook until the chicken is no longer pink and the juices run clear, stirring often, about 5-7  minutes.  I will use my utensil to make the chicken pieces smaller while cooking.  Drain any liquid.
Add the ranch, salt, pepper, Tony's and garlic salt, if desired, to taste.  Return the bacon, remove from heat and stir to combine all ingredients well.
Bake your pizza crust, spread on a pan greased and dusted with cornmeal, brushed with olive oil and sprinkled with a little garlic salt, for about 5 minutes in a 450 degree oven, until slightly golden (I abhor raw dough in my pizza) and then remove to counter.
Spread the chicken ranch mixture evenly over the crust and then top with cheese.  You can garnish with green onion, chives, cilantro, or whatever.
Return to oven and bake 15 minutes or until cheese is melted and crust edge is golden.
Slice and enjoy!
**********************************
For an easier alternative, you can use store bought real bacon bits and saute your veggies and cook the chicken in olive oil, but where's the fun in that?
This recipe, my crust and all, can easily be stretched into 2 thin crust pizzas.
If you really want applause, sprinkle a little Tony's over the top of the entire pizza.